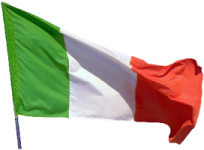 The Grande Partenza of the 103rd Giro d'Italia is in Budapest. The city never before hosted Grand Tour. The 1st stage will be an ITT of 9.5 kilometres before the race continues with two opportunities for the sprinters.
Reportedly, the Giro will continue with three days on Sicily – including an Eta finish – after the Grande Partenza in Hungary. Also rumoured are a passage over the Gavia and a summit finish at the Zoncolan.
Already confirmed is a stage start at the Rivolto Air Base to honour the 60th anniversary of the Frecce Tricolori. This aerobatic squad gave air-shows in the the Giro's of 2009 and 2014.
Giro d'Italia 2020: Social Media
Click on the images to zoom