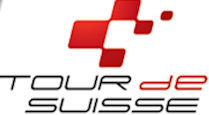 Edition 85 of the Tour de Suisse ends two weeks before the Tour de France starts and, along with the Critérium du Dauphine, the race is seen as an ideal test before the July showdown. The Tour de Suisse typically takes in a mix of time trials, hilly stages, and a number of days of action in the high mountains. The race start on Sunday 12 June to finish on Sunday the 19th. (Slideshow route/profile)
take a look at the start list of the 2022 Tour de Suisse.
Richard Carapaz is title holder. Last year, the Ecuadorian won the Gc ahead of Rigoberto Uran and Jakob Fuglsang.
Another interesting read: records & winners Tour de Suisse.
Tour de Suisse 2022: stages
| | date | start – finish | km | type | results | winner | leader |
| --- | --- | --- | --- | --- | --- | --- | --- |
| 1 | 12-6 | Küsnacht – Küsnacht | hills | 177.6 | | | |
| 2 | 13-6 | Küsnacht – Aesch | 199.4 | hills | | | |
| 3 | 14-6 | Aesch – Grenchen | 176.9 | hills | | | |
| 4 | 15-6 | Grenchen – Brunnen | 190.8 | hills | | | |
| 5 | 16-6 | Ambrì – Novazzano | 193.3 | hills | | | |
| 6 | 17-6 | Locarno – Moosalp | 179.3 | mountains | | | |
| 7 | 18-6 | Ambrì – Malbun | 196.4 | mountains | | | |
| 8 | 19-6 | Vaduz – Vaduz | 25.6 | ITT | | | |
Tour de Suisse 2022: route, profiles, more
Click on the images to zoom
Tour de Suisse 2022