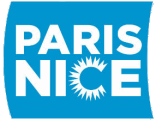 The 81st edition of Paris-Nice is likely to take place from Sunday 5 March until Sunday the 12th. The race goes back to 1933 and is after the Grand Tours one of the most important stage races on the cycling calendar. As in recent years, the riders will be shot into action in a town near Paris and, obviously, the finish is in Nice. Usually the famous Col d'Èze is featured in the finale of the last stage. (Slideshow route/profile)
Primoz Roglic won last year's edition ahead of Simon Yates and Daniel Felipe Martínez.
With seven consecutive victories in the 1980's Sean Kelly in the most successful rider in The Race to the Sun.
Another interesting read: records & winners Paris-Nice.
Paris-Nice 2023 stages:
| | date | start-finish | km | type | results | winner | leader |
| --- | --- | --- | --- | --- | --- | --- | --- |
| 1 | -3 | | | | | | |
| 2 | -3 | | | | | | |
| 3 | -3 | | | | | | |
| 4 | -3 | | | | | | |
| 5 | -3 | | | | | | |
| 6 | -3 | | | | | | |
| 7 | -3 | | | | | | |
| 8 | -3 | | | | | | |
Paris-Nice 2023: profiles, social media
Click on the images to zoom