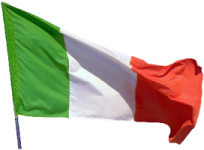 Bologna will host the Grande Partenza of the 102nd Giro d'Italia. The first Grand Tour of 2019 offers a hilly ITT on the first day of action. The finish liet atop the Colle della Guardia, which is expected to open up significant gaps on GC. The Guardia is a 2 kilometres climb at 11% with ramps up to 18%. The date of the Big Start is Saturday, the 11th of May 2019, while the last stage will take place on Sunday, the 2nd of June. (Slideshow route/profile)
Read more about the Grande Partenza of the 2019 Giro d'Italia. Also, you'll find details on other confirmed stages as well as rumoured climbs and stages. Reportedly, 2018's Rome finish is likely to be scrapped in favour of Verona.
Chris Froome is title holder. 2018's podium was rounded out by Tom Dumoulin and Miguel Ángel López.
Giro d' Italia 2019 stages:
Giro d'Italia 2019: Route maps, height profiles and more
Click on the images to zoom.
More about the Giro d'Italia