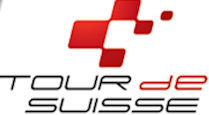 Edition 84 of the Tour de Suisse ends two weeks before the Tour de France starts and, along with the Critérium du Dauphine, the race is seen as an ideal test before the July showdown. The 2020 edition sets off on Sunday 7 June to finish on Sunday the 14th. The Tour de Suisse typically takes in a mix of time trials, hilly stages, and a number of days of action in the high mountains. (Slideshow route/profile)
The Alpine region of Andermatt hosts the decisive second weekend. The 7th stage will be a mountain time trial over the Oberalp Pass to Andermatt, while Sunday's Queen Stage tackles the passes Furka, Grimsel and Susten before descending into Wassen. The route then climbs through the picturesque Schöllenen Gorge to Andermatt.
Egan Bernal won last year's Tour de Suisse before he continued his winning streak at the Tour de France.
Tour de Suisse 2020: stages
| | date | route | km | type | results | winner | leader |
| --- | --- | --- | --- | --- | --- | --- | --- |
| 1 | su 7-6 | Frauenfeld – Frauenfeld | 10.9 | ITT | | | |
| 2 | mo 8-6 | Neuhausen – Lachen | 179,0 | hills | | | |
| 3 | tu 9-6 | Lachen – Pfaffnau | 186.6 | flat | | | |
| 4 | we 10-6 | St. Urban – Moudon | 180.6 | flat | | | |
| 5 | th 11-6 | Moudon – Leukerbad | 205.1 | mountains | | | |
| 6 | fr 12-6 | Fiesch – Sedrun | 162.1 | mountains | | | |
| 7 | sa 13-6 | Sedrun – Andermatt | 23.2 | ITT | | | |
| 8 | su 14-6 | Andermatt – Andermatt | 118.4 | mountains | | | |
Tour de Suisse 2020: route, profiles, videos
Click on the images to zoom
Tour de Suisse 2020