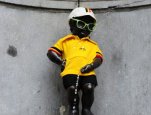 Edition 106 of the Tour de France is set to start in Brussels. The Grande Départ in the Belgian capital is a tribute Eddy Merckx. The five times winner took his first victory in La Grande Boucle exactly fifty years ago. Brussels already hosted the departure of the Tour de France in 1958.
Belgium hosted the Grande Départ four times before – in 1958, 1975 (Charleroi), 2012 and 2014 (both Liège).
Eddy Merckx lives in Sint-Brixius-Rode, 20 kilometres north of Brussels.
Tour de France 2019: Google Maps, videos, and more
Click on the images to zoom.