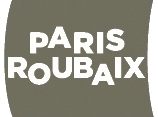 In October 2021 the women set off for their 1st edition of Paris-Roubaix. Originally, the inaugural race was scheduled for 25 October 2020, but Covid-19 decided differently.
Presumably, the women race the same 116 kilometres that was planned for last October before. If so, the route features 17 cobbled sectors with the pavé beginning very early in the race. Mons-en-Pévèle and the Carrefour de l'Arbre are included, while the amount of cobbles will add up to 29.5 kilometres. So a quarter of the action takes place on the demanding surface before the finish in the Roubaix Velodrome.
While the start of the men's race is in Compiègne, the women clip into their pedals in Denain, 50 kilometres south of Roubaix.
Paris – Roubaix 2021: social media
Click on the images to zoom
Paris-Roubaix 2021 - women