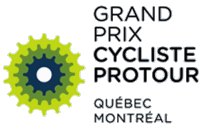 The 11th edition of the Grand Prix Cycliste de Québec is played out on Friday 9 September. Usually, the race features sixteen identical laps of 12.6 kilometres, thus adding up to 201.6 kilometres with a vertical gain of almost 3,000 metres. Two days later the Grand Prix Cycliste de Montreal is held on a a more demanding course and the two races are collectively known as the Laurentian Classics. (Slideshow route/profile)
The race was cancelled in 2020 and 2021, so Michael Matthews – who won the race in 2018 and 2019 is still title holder.
Another interesting read: records and winners Grand Prix Cycliste de Québec.
Grand Prix Cycliste de Québec 2022: route, profile, more
Click on the images to zoom