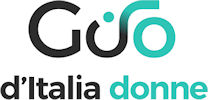 The 34th edition of the Giro Donne start on Friday 30 June, possibly in Rome, to finish on Sunday 9 July. First held in 1988, it used to be the most important road race for women for years, but it faded away due to a lack of professionalism. It even sank to second level ProSeries, but it bounced back and the 2022 event was back in the top series.
Annemiek van Vleuten is title holder. Last year, Marta Cavalli and Mavi García flanked her on the final podium.
Fabiana Luberini and Anna van der Breggen are record holder with four wins. Annemiek van Vleuten did win the GC three times.
Giro Donne 2023 stages:
| | date | start – finish | km | type | results | winner | leader |
| --- | --- | --- | --- | --- | --- | --- | --- |
| 1 | 30-6 | | | | | | |
| 2 | 1-7 | | | | | | |
| 3 | 2-7 | | | | | | |
| 4 | 3-7 | | | | | | |
| 5 | 4-7 | | | | | | |
| 6 | 5-7 | | | | | | |
| 7 | 6-7 | | | | | | |
| 8 | 7-7 | | | | | | |
| 9 | 8-7 | | | | | | |
| 10 | 9-7 | | | | | | |
Giro Donne 2023