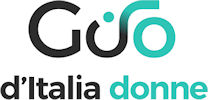 Annemiek van Vleuten won edition 34 of the Giro Donne. She highlighted her performance with three stage wins, while Juliette Labous and Gaia Realini rounded out the podium. Following the cancellation of the prologue, the race started on Saturday 1 July 2023 and finished on Sunday the 9th. (Slideshow route/profile)
Top 5 Giro Donne 2023
1. Annemiek van Vleuten
2. Juliette Labous + 3.56
3. Gaia Realini + 4.23
4. Veronica Ewers + 5.34
5. Erica Magnaldi s.t.
Read about the route and the start list of the Giro Donne.
Fabiana Luperini is record holder with four wins, Annemiek van Vleuten and Anna van der Breggen both won the GC four times.
Giro Donne 2023 stages:
date
start – finish
km
type
winner
leader
1
30-6
Chianciano Terme
4.4
ITT
–
–
2
1-7
Bagno a Ripoli – Marradi
102.1
mountain
Van Vleuten
Van Vleuten
3
2-7
Formigine – Modena
118.2
flat
Wiebes
Van Vleuten
4
3-7
Fidenza – Borgo Val di Taro
134.0
hills
Longo Borghini
Van Vleuten
5
4-7
Salassa – Ceres
103.3
hills
Niedermaier
Van Vleuten
6
5-7
Canelli – Canelli
104.4
hills
Van Vleuten
Van Vleuten
7
6-7
Albenga – Alassio
109.1
hills
Van Vleuten
Van Vleuten
7-7
transfer/rest day
8
8-7
Nuoro – Sassari
125.7
hills
Vas
Van Vleuten
9
10-7
Sassari – Olbia
126.8
hills
Consonni
Van Vleuten
Giro Donne 2023: profiles
Click on the images to zoom